By: Darin Michl
Eden Utah Resorts
Eden Utah lodging resorts are available here! Your very own vacation rentals at a resort of your choice. Take a family vacation to your favorite destination, Wolf Creek Mountain, Snowbasin Ski Resort or Powder Mountain. Whatever getaway you have in mind, EdenResortLodging.com can link you up with the ideal resort to make your time away from home one you won't forget. You will find the ideal resort lodging at a price you can afford. EdenResortLodging.com is designed for any type of resort lodging around Eden Utah to make you and your family happy. We make choosing your resort lodging easy. If you're having trouble finding the ideal resort, contact Darin Michl.
With over 25 years professional experience, Realtor, Darin Michl is your #1 source for resort real estate in Eden Utah, Wolf Creek and the surrounding area of Ogden Valley including Powder Mountain and Snow basin.
Learn more about Darin Michl
Don't miss any of the Hottest Resort Deals in the Eden Utah area including Powder Mountain, Snowbasin or
Wolf Creek Ski Resorts
.
CALL 1-801-888-1800 or email me DarinMichl@gmail.com
Eden Utah Lodging Resort Owners/Sellers: Listing your resort lodging property with just anyone will not get the job done, you need someone that is on the cutting-edge of real estate technologies in order to benefit you, Call me today and let me show you how an experienced professional Realtor gets RESULTS. 1-801-888-1800 or email DarinMichl@gmail.com
Resorts in Eden Utah
There are many places to stay in and around Eden Utah, with the finest Utah real estate anywhere:
Homesites – Custom build your dream resort home in the Elkhorn, Highlands, or Hidden Oaks overlooking the beautiful valley, which can offer mountain and lake views of Snowbasin, Powder Mountain, Wolf Creek and the Pineview Reservoir.
Single Family Homes – Many homes in the Eden area offer breathtaking mountain and lake views with a choice of many distinctive floorplans.
Condominiums – Choose from the newly released Powder Canyon Condominiums. Located near the Wolf Creek Utah Club amenities. Wolf Creek Golf Community - Choose from very affordable condos located in a very desireable area, Cottages to Fairway homes nestled along the championship golf course!
Saddle up and Bring your horses, the Valley of Eden is awaiting your arrival! Take your resort lodging to a different level and start your own resort lodging right here in the valley!
Property owners can select one of Wolf Creek Wolf Mountain Ski Resort's affordable club memberships that will give your family access to as many of Wolf Creek resort's amenities as you like.
When you become a property owner at Wolf Creek Eden Utah, another option for you to consider if you plan to use the property for vacation or income real estate is property management, for more information please give me a call at 1-801-888-1800
Information on buying resort real estate in Eden Utah
As with any area, when buying real estate you need to live there at least a couple of years to recoup closing costs, assuming the property will appreciate. An investment or income property, as in any other area, has a little different strategy.
Be sure to request a market analysis from your Realtor regarding the selling prices of Eden real estate. Check the price appreciation on the market analysis to evaluate how quickly the properties are increasing in value.
Having your own experienced and professional real estate agent to represent your best interest in purchasing real estate will insure a smooth transaction.
A part of a buyer's due diligence is to read, understand and agree to any HOA's, Condominium or Townhome Rules and Regulations for the community that is of interest to you, this will save you a lot of heartache down the road. These documents are provided to you from your Realtor, along with other pertinent information concerning the real estate that is for sale.
Make your selection and negotiate a price through your real estate agent. Whether the real estate will be owner-occupied or used as income property, making your BEST OFFER for the property of interest will tell the seller that you are truly interested in purchasing the property and gives you another advantage in this buyer's market for negotiating.
To help you get started, my site provides free access to the Utah mls listings where you can search for luxury mountain homes, rustic cabins, developed & undeveloped land, single family homes, vacation homes, Condos and Townhomes.
Obtaining pertinent information about any real estate property you are interested in is only a click away, I am very prompt in responding to all request!
Get the latest Real Estate information for Eden resort Real estate from my Local Market Condition Report and my Newsletter by filling out the forms in the right hand column.
Eden Utah and surrounding Adventures and Attractions
Eden Utah is a huge playground community within the Ogden Valley for skiing and adventure sports activities. Situated approxiamtely 40 miles north-east of Salt Lake City , around an hour drive , Eden is the home of the Wolf Creek ski resort; Powder Mountain and Snowbasin Ski Resorts are merely minutes away . Three of Utah's most popular ski resorts all within minutes of each other, what more could you ask for? Utah's snow is well known for having the world's most desirable powder. We have it all for the adventurer including whitewater kayaking, rock climbing and mountain biking. You can find out more about the adventures and interesting attractions that Eden Utah provides through this link
link
Schedule your next getaway to Eden or the Ogden Valley area and test out your skis, not your check book !
While you're here, there are a couple of things you definitely don't want to miss doing:
Don't miss a Hot Air Balloon ride over the valley. Walking the skies over the valley is an attraction and adventure you can't pass up, reserve at least a week ahead. Ballooning is by far the most intense, memorable, and time efficient way to experience Eden Utah. Hot Air Ballooning is the oldest and safest form of aviation. In the Eden area, flights are offered YEAR - ROUND, weather permitting.
Red Cliff Ranch is the ideal outfitter for groups and individuals. Red Cliff is one of Utah's longest-existing operating ranches located north east of Ogden Valley at the foothills in Huntsville and approximately 13 miles from Eden Utah. Red Cliff provides a complete array of summer activities such as overnight horseback riding, guided fishing, and horse pack trips. They are biker friendly, so GET ON YOUR BIKES AND RIDE IN!!! Visit Red Cliff Ranch website for more details.
And Please, be sure to enjoy 3 fantastic restaurants: Harley and Bucks, Carlos and Harleys and Double Diamond
Together with all the recreation that is available in the Eden area and with our modest, mountain desert climate, over three quarters of the year is amazingly stunning with bluebird days and almost no humidity, there is no question, you'll simply want to stay and make Eden Utah or perhaps the Ogden Valley area your new residence. Looking to make Eden your vacation retreat? Purchasing your own resort home, condo or townhome can be a great solution! Then you can share Eden Utah and all of its attractions & adventures with your family and friends.
Eden is one of the most friendliest towns on earth, visitors and citizens alike love the Home-Town feeling, so if you can't stand the thought of leaving to go back to the hussle and bustles of the Big-City life, we guarantee you'll feel right at home here!
Start your search for Eden Real Estate with this website, call me anytime at 1-801-888-1800 or email DarinMichl@gmail.com and remember additional information for any property is only a click away.

Eden Utah Weather
Wolf Creek Ski Resort!

Eden Utah Schools
Valley Elementary School
5821 East 1900 North Eden, UT 84317
(801) 452-4180 Snowcrest Junior High
2755 N. Hwy 162, PO Box 67, Eden, UT 84310
Telephone 801-745-2608
FAX 801-745-6743 Weber High School
(25 minute drive to Ogden)
430 W. Weber High Drive
Pleasant View, Utah 84414
Phone : (801) 786-2000
FAX : (801) 786-2011
Thinking of relocating
to Eden Utah?
You've come to
the right place!"

"Your Realtor for life"
Darin Michl
Call me anytime!
1-801-888-1800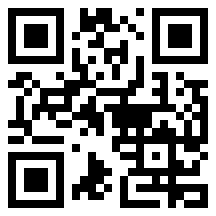 Simplified Moving Checklist:
#1: Order moving boxes
#2: Call a moving company and pick a date
#3: Start packing when the moving kit or boxes arrive
#4: Change all your addresses
#5: Let your friends know you decided NOT to punish them by renting a truck and begging them to help you do the back-breaking work of moving
#6: Be ready by moving day, and let the movers do their job
#7: Have fun in your new home
#8: Take a nice bubble bath and celebrate that it's all over!